D-Wade and Gabby freaky in Greece.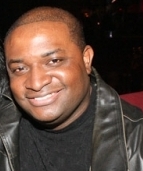 Mass Appeal Wire Reports
MYKONOS, Greece — Get a room. While vacationing in Greece to celebrate their three year wedding anniversary, NBA star Dwyane Wade and veteran actress Gabrielle Union were busy enjoying a public display of affection… until security stepped in and shut it down. Security guards caught Union, 44, sitting astride Wade's shoulders as the couple posed for an erotic photo. The romantic gesture, however, was deemed too sexy for community view. The guards quickly intervened. "When they don't want you to be great… #WadeWorldTour #Summer2017 #mykonos," Union wrote in the caption of a video she posted to Instagram on Tuesday.
Getting freaky, however, wasn't the sole purpose of the Greek vacation. Union used some of her spare time to promote a new clothing line by New York and Company. Her eclectic mix of high fashion, street-savvy and signature statement pieces are available for purchase.
Wade, 35, married the 'Being Mary Jane' actress in August 2014. Their family includes Wade's teenage nephew as well as Union's stepsons Zaire Blessing, 14, Zion Malachi Airamis, 9, and Xavier Zechariah, 3. After 3 years of marriage, it's nice to see Wade and Union still going strong.
"He's my best friend," Union told People Magazine back in January.
"All we do is laugh when we're together."