John and Chrissy almost broke up.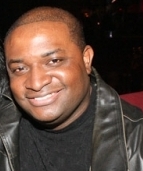 Mass Appeal Wire Reports
LOS ANGELES — Widely regarded as being one of Hollywood's most eminent couples, John Legend and Chrissy Teigen almost didn't make it. That's because the 9-time Grammy winner tried to break-up with Chrissy several years ago, but she wouldn't let him. Her perseverance obviously paid off. Today, John and Chrissy are happily married with a beautiful young daughter (Luna). So, what happened? Why the break-up request? "I was really stressed and busy," John recalled. "I was just like, 'I'd just be happier single right now,' and she was like, "No.'"
John Legend revealed he once tried to breakup with Chrissy Teigen and her response was perfect! https://t.co/fLrTiCVDFt pic.twitter.com/yDgnjTc8Nk

— EntertainmentTonight (@etnow) September 5, 2017
John, 38, married Chrissy, 31, in Lake Como, Italy in September 2013. The 'All of Me' singer started dating the Sports Illustrated model 10 years ago. They met when Chrissy was cast in John's music video in 2007. He still credits his wife for inspiring him to become more intrepid.
"She pushes me to be funnier," John told the Guardian newspaper.
"Not because she's trying to, I think it's just being around her. And to be bolder."
Nice to see John and Chrissy still going strong.
Share your thoughts below.