Rapper Tech N9ne celebrates Chiefs.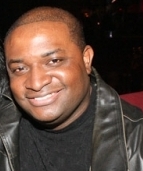 Mass Appeal Wire Reports
KANSAS CITY — Patriots who? Rap extraordinaire Tech N9ne was so fired up in the aftermath of the Kansas City Chiefs' stunning 42-27 upset victory over the New England Patriots on Thursday night that he felt compelled to disseminate a congratulatory song Friday morning. As 9-point underdogs, the Chiefs invaded a sold-out Gillette Stadium and did the unthinkable in the NFL's nationally-televised season opener — setting all sorts of records in the process.
Tech N9ne, a Kansas City native, is a huge sports fan. The 45-year-old rapper was spotted sitting behind home plate at Kauffman Stadium during the 2015 World Series that was won by the Kansas City Royals. Now he's releasing what he calls a "Chiefs motivational song" that contains the lyrics:
"The patriots WHO? LOL KC BOYS AND WE GON REPRESENT OHHH, CAUSE WE LOVE KANSAS CITY! BREAK THESE BOYS SEND EM HOME IN A SPLINT OHHH, MAN I LOVE KANSAS CITY!"
Listen to Tech's Instagram track.
Share your thoughts.