Shocking footage reeks of murder.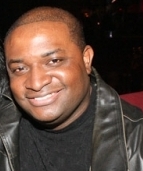 Mass Appeal Wire Reports
CHICAGO — Law enforcement officials have released a disturbing surveillance video from the suburban Chicago hotel where 19-year-old Kenneka Jenkins was found deceased inside a freezer Sunday morning. Witnesses said Kenneka attended a soiree Friday night on the ninth floor of the Crowne Plaza Hotel in the Village of Rosemont. The aforementioned video footage shows what appears to be an incoherent Kenneka stumbling inside the hotel's kitchen, in the hallways, and out of an elevator.
Kenneka Jenkins' mother speaks. Theresa, we applaud you for your strength and courage during this trying time: https://t.co/GlLhyHEWSZ pic.twitter.com/PXfAGibTyq

— ESSENCE (@Essence) September 16, 2017
The video doesn't, however, show Kenneka entering the freezer. "Despite request for all evidence, we have only been provided snippets of video, none of which shows Kenneka Jenkins walking into a freezer," said the family attorney through a statement. "Serious questions remain as to how she ended up in a Crowne Plaza Hotel freezer and why it took a day and a half for the hotel to find Kenneka."
Watch surveillance footage.
Share your thoughts.