Trump and black athletes at war.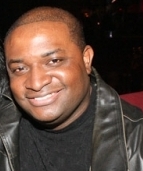 Mass Appeal Wire Reports
WASHINGTON — The war between President Donald Trump and black athletes is gathering steam and showing no signs of cooling down. Just hours after calling for the jobs of NFL players who protest the national anthem, Trump withdrew his invitation to host the NBA Champion Golden State Warriors because… well, Stephen Curry took too long to decide. "Going to the White House is considered a great honor for a championship team," Trump tweeted. "Stephen Curry is hesitating, therefore invitation is withdrawn!" Curry and his teammates were contemplating whether to boycott Trump's presidency because they "don't stand for what our president has said."
Curry also said that by refusing to go "hopefully it will inspire some change for what we tolerate in this country." Trump, who took credit for Colin Kaepernick's unemployment, spoke at a political rally in Huntsville, Alabama, on Friday, telling the crowd: "Wouldn't you love to see one of these NFL owners, when somebody disrespects our flag, to say, 'Get that son of a bitch off the field right now. Out. He's fired! He's fired!'"
"Trump tore into NFL players exercising free speech with more conviction than he condemned white supremacists" https://t.co/k7wtx1z8W2

— TIME (@TIME) September 23, 2017
Trump also said fans who are offended should leave the stadium. Kaepernick is the former quarterback of the San Francisco 49ers who took heat from fans for his controversial decision to kneel during the presentation of the national anthem as an act of protest against racial discrimination in America. Kaepernick opted out of his contract at the end of last season and has remained unemployed ever since.
NFL commissioner Roger Goodell condemned Trump's remarks through a statement released Saturday: "The NFL and our players are at our best when we help create a sense of unity in our country and our culture. There is no better example than the amazing response from our clubs and players to the terrible natural disasters we've experienced over the last month. Divisive comments like these demonstrate an unfortunate lack of respect for the NFL, our great game and all of our players, and a failure to understand the overwhelming force for good our clubs and players represent in our communities."
Will Trump and black athletes ever get along?
Share your thoughts below.