Kylie J. and Travis seen getting cozy.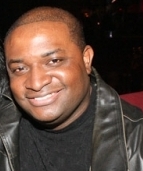 Mass Appeal Wire Reports
LAS VEGAS — What's done in the dark eventually comes to light, right? Expectant parents to be, Kylie Jenner and Travis Scott, enjoyed a lovey-dovey night out on the town Saturday in Las Vegas. The romantic rendezvous transpired roughly 24 hours after close sources confirmed the couple's pregnancy. They're expecting a bouncy baby girl in February. While patronizing Sin City, the 20-year-old 'Keeping Up with the Kardashians' star attended Travis' performance at the iHeartRadio Musical Festival.
Kylie Jenner: mom I'm pregnant please don't tell any-
Kris Jenner: *on the phone to TMZ* "guess what…" pic.twitter.com/HfmmXtaSdk

— Sincerely Tumblr (@SincerelyTumblr) September 24, 2017
Whether or not it was intentional, Kylie covered up her baby bump with an enlarged black t-shirt and brown elastic pants. Anyway, gettin' back to the show. Travis, 25, performed with DJ Khaled, Chance The Rapper, Demi Lovato and French Montana at T-Mobile Arena.
There is, however, one little problem with Kylie's pregnancy.
Rapper Tyga says the baby is his.
Do you believe him?
Share your thoughts below.