NCIS: Los Angeles made big changes.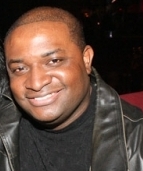 Mass Appeal Wire Reports
LOS ANGELES — Season nine of NCIS: Los Angeles features a myriad of changes, none more obvious than the baffling disappearance of the team's most diminutive member — Henrietta 'Hetty' Lange (Linda Hunt). That's right. Hetty has flown the coop and nobody knows where she is. "Even her team is asking, 'What happened to Hetty? What is she doing?'" says executive producer R. Scott Gemmill. "It's an ongoing mystery for them." Hetty's not the only employee to jump ship. After his wife was murdered last season, special agent Sam Hanna (LL Cool J) is also no longer on the roster. The ex-Navy SEAL has decided to stay home to tend to his kids.
NCIS: Los Angeles season 9 episode 3 spoilers: Sam undercover mission. #NCISLA https://t.co/cxKYIY7dGp

— Diane Guthrie (@FanMiguelFerrer) September 26, 2017
However, longtime partner G. Callen (Chris O'Donnell) wants Sam back on the team pronto and he simply won't take "no" for an answer. Complicating matters is Callen's contentious working relationship with new executive assistant director, Mosley (Nia Long), who's the inverse of Hetty.
Unlike her predecessor, Mosley prefers to keep everybody on a short leash and she couldn't care less if she ruffles feathers in the process. "Mosley thinks they're cowboys," Gemmill explains. "To her, Hetty gave them too much freedom in everything from how they work to how they dress."
Wow! Sounds like no more jeans and t-shirts.
Season 9 of NCIS: Los Angeles premieres Oct. 1st on CBS.
Are you excited?
Share your thoughts below.