Empire's stock is plummeting fast.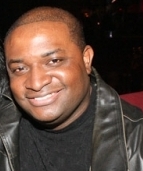 Mass Appeal Wire Reports
CHICAGO — Lucious Lyon, the baddest mofo to ever walk the planet, has one leg. Now he's the baddest mofo to ever hop the planet. That's how far downhill Empire has traveled since achieving record television ratings a couple years ago. As a matter of fact, Lucious (Terrence Howard) ain't even Lucious no more. He now prefers to be called Dwight. Lord help us. Lee Daniels' hip hop drama kicked off its 4th season Wednesday night on Fox with a storyline so remedial Dr. Seuss would blush. The opening sequence introduces viewers to the new Lucious who's recovering from injuries sustained during last season's car bombing.
Nevermind the fact Lucious wasn't close enough to the explosion to suffer a nose bleed, let alone sever a limb. If you recall, after knocking Cookie out the way, Lucious leaped several feet away from the vehicle prior to detonation. Short-term memory loss is understandable. But losing a leg? Negro, this ain't Vietnam. Then again, realism is obviously not a part of Daniels' repertoire so we'll let it go.
RETWEET if you loved the #Empire Season 4 premiere! 🙌🏾 Stick around for @STAR ! pic.twitter.com/c7B5YqSjPW

— Empire (@EmpireFOX) September 28, 2017
In addition to coping with a prosthetic limb, Lucious has amnesia. He also experiences panic attacks every time the wind blows. Yet, his estranged wife Cookie Lyon (Taraji P. Henson) and Caucasian psychologist Claudia (Demi Moore) find him so irresistible they almost come to blows.
Damn, Lucious is apparently the most attractive one-legged man in the world.
The story gets even sillier.
Rather than cancel the big concert in celebration of 20 years of Empire's existence, Cookie forces Lucious… er… Dwight to attend despite the fact he's fresh out the hospital and can't remember a damn thang. Seriously, what's the point of celebrating 20 years of history when Lucious can't recall what he did 20 minutes ago?
Shortly after arriving at the massive event, Lucious conveniently runs into Carlotta (Queen Latifah) from Star — Daniels' other musical drama on Fox — because, well… Daniels is hellbent on forcing America to watch Star. Heck, you almost get the sense Empire and Star equates to a package deal.
Nevertheless… after his awkward exchange with Carlotta, Lucious throws a big tantrum in protest of all the people hollering his name then falls to the floor screaming like a choleric 2-year-old.
The sad scene is merely a microcosm of a sad premiere.
Empire has to do better.
Its stock is plummeting.
Share your thoughts below.