Nelly arrested for rape near Seattle.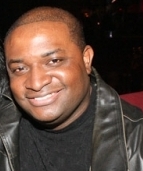 Mass Appeal Wire Reports
SEATTLE — It's gettin' hot in here. Rapper Nelly, legal name Cornell Haynes Jr., was busted in Des Moines, Washington after a woman accused him of raping her on his tour bus early Saturday morning. Auburn police spokesman Commander Steve Stocker said the "Country Grammar" artist was arrested around 4:30 a.m. inside his tour bus at an area Walmart. The woman reportedly called 911 claiming she was raped. Nelly, a St. Louis native, performed at Auburn's White River Amphitheatre on Friday night. His attorney, Scott Rosenblum, called the woman's allegations bogus. 
.@Nelly_Mo's attorney called the rape claim a "completely fabricated allegation" https://t.co/UGLXUxYhAD

— Hollywood Reporter (@THR) October 8, 2017
"Our initial investigation clearly establishes this allegation is devoid of credibility and is motivated by greed and vindictiveness," Rosenblum said in an email. "I am confident, once this scurrilous accusation is thoroughly investigated, there will be no charges. Nelly is prepared to address and pursue all legal avenues to redress any damage caused by this clearly false allegation."
Do you believe Rosenblum?
Is Nelly really capable of rape?
Share your thoughts below.