Jemele Hill gets herself suspended.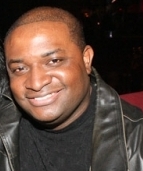 Mass Appeal Wire Reports
BRISTOL, Conn — Sportscenter host Jemele Hill, who ruffled feathers last month when she disseminated tweets labeling President Donald Trump a 'white supremacist,' received a 2-week suspension from ESPN on Monday for what network officials are calling a violation of the company's social media policy. After Dallas Cowboys owner Jerry Jones said Sunday that he would punish players who "disrespect the flag," Hill sent out a retaliatory tweet urging fans to boycott the team's advertisers. 
"Change happens when advertisers are impacted," she tweeted.
"If you feel strongly about JJ's statement, boycott his advertisers."
I've been a fan of @JemeleHill since the early days + I applaud her for her bravery to speak truth to power about America. pic.twitter.com/hdremOLDgN

— COMMON (@common) October 10, 2017
Jones' threat comes on the heels of President Trump's suggestion that players who kneel during the national anthem should be fired. Trump also called protesting players "sons of bitches" during a political rally a couple weeks ago. Hill later clarified her tweet saying she wasn't calling for an NFL boycott. Instead, she was merely bringing to light the "unfair burden" imposed against players.
Do you agree with Hill or Jones?
Share your thoughts below.