NFL players takin' humongous risk.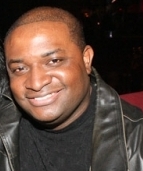 Mass Appeal Wire Reports
DALLAS — Should NFL players stand for the national anthem? The simple answer is "yes" and it has everything to do with finances. For starters, television ratings for NFL games continue to plummet each week as thousands of disgruntled fans have grown sick and tired of enduring pregame protests from Kansas City Chiefs cornerback Marcus Peters, Oakland Raiders runningback Marshawn Lynch and their colleagues; now they're turning the channel. Attendance remains on the decline at many arenas. Also, at President Donald Trump's audacious behest, many state governments are threatening to strip tax breaks from NFL franchises as a result of players kneeling and "disrespecting the flag."
Then there's the possibility of sponsors pulling out.
Keep in mind, contracts are not guaranteed in the NFL. Players don't have the financial blanket of security that warms NBA and MLB athletes. For example, former Kansas Jayhawk Joel Embiid just inked a new 5-year, $146 million contract extension with the Philadelphia 76ers despite the fact he's played in a measly 31 games in three injury-plagued seasons.
It's possible Embiid will never complete a full 82-game schedule.
Yet, he's set for life because NBA contracts are assured.
Three other NBA players — Steph Curry, James Harden and Russell Westbrook — recently signed supermax deals in excess of $200 million each. NFL players don't have that luxury. Hell, most are just a ruptured achilles away from being unemployed. In other words, every penny counts. Less revenue and less tax dollars equates to less pay for NFL employees.
Roger Goodell and Jerry Jones have a message for these NFL players pic.twitter.com/Bs5qqZM0m1

— Resistance Party (@resistanceparti) October 10, 2017
Commissioner Roger Goodell and Dallas Cowboys owner Jerry Jones have both issued mandates for player conduct during the presentation of the national anthem. Sure, many current and former players are livid in disagreement. The labor union has already filed a grievance. ESPN anchor Jemele Hill was suspended 2-weeks for expressing her displeasure.
But it's certainly in Goodell's and Jones' best interest to protect the business.
They couldn't care less about the issues of their players.
Besides, sports are supposed to provide an escape from world issues.
If we want politics, we can always watch CNN.
By using their craft to promote a socioeconomic agenda, NFL players are putting their financial futures in jeopardy and they simply can't afford to. There are definitely other avenues available to raise awareness of issues tied to police brutality, black-on-black crime, etc. It's imperative Goodell, the owners and the players union explore those options pronto and figure something out.
The natives have grown restless… and it's affecting the league's bottom line.
Share your thoughts below.