Diddy seeking to purchase the NFL.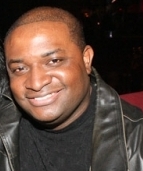 Mass Appeal Wire Reports
NEW YORK — Bad Boy honcho Sean 'Diddy' Combs has a remedy for disgruntled football players who are sick and tired of serving under the right-wing, conservative leadership of NFL owners: he would like to purchase the NFL — not just one franchise, but the entire league. Why? So African-Americans can have a "league where you can be yourself," Diddy tweeted before adding his players would "have a retirement plan, have freedom to be a great human and protest for your people without being demonized for your beliefs." Diddy wrapped things up with "KING!! NEW DREAM ALERT!!!"
If Diddy took over the NFL this would have to be the official league touchdown dance pic.twitter.com/WIcs0nYJOJ

— Jasmine (@JasmineLWatkins) October 11, 2017
Diddy's tweets are in response to President Donald Trump's controversial suggestion that 'sons of bitches' who protest the national anthem should be "fired." Also, Dallas Cowboys owner Jerry Jones ruffled feathers when he threatened to bench any player who disrespects the American flag.
For Diddy's dream to come true, however, he'll need a few payday loans.
Diddy, according to CBS Sports, is worth approximately $820 million.
Conversely, an average NFL franchise is worth $2.5 billion.
That said, do you support Diddy's fantasy of an Ebony-owned NFL?
Is his vision unfair to whites and non-blacks?
Share your thoughts below.