Jennifer Lawrence recalls humiliation.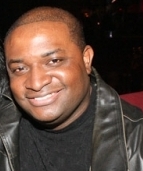 Mass Appeal Wire Reports
LOS ANGELES — No pain, no gain, right? Jennifer Lawrence doesn't think so. While speaking at Elle's Women in Hollywood extravaganza on Monday, the A-List thespian let the cat out the bag relative to her often "humiliating" and "degrading" experience during the embryo stages of her acting career. Jennifer, 27, was one of eight honorees at the event held in Los Angeles. She claims most of the pressure stemmed from her waistline. She was also forced to get naked to land a job. "When I was much younger and starting out, I was told by producers of a film to lose 15 pounds in two weeks," Jennifer recalled while referencing how another actress was fired for not dropping pounds fast enough.
Jennifer Lawrence: I was placed in 'nude lineup,' told to lose weight https://t.co/Lh2ROG53lq

— Fox News (@FoxNews) October 17, 2017
"During this time a female producer had me do a nude line-up with about five women who were much, much, thinner than me. We are [standing] side-by-side with only tape covering our privates. After that degrading and humiliating line-up, the female producer told me I should use the naked photos of myself as inspiration for my diet."
Ouch! That's cold, even by Hollywood standards. Jennifer, who was understandably offended, reached out to another producer for his opinion. "He said he didn't know why everyone thought I was so fat," Jennifer said before adding, "he thought I was 'perfectly fuckable.'"
Do you feel sorry for Jennifer?
Are changes needed in Hollywood?
Share your thoughts below.