Perry's Boo sequel lacking merriment.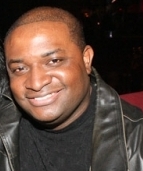 Mass Appeal Wire Reports
ATLANTA — Trick or treat… "Tyler Perry's Boo 2! A Madea Halloween" did fairly well at the box office. But it's not as funny as its predecessor so maybe it's safe to assume there won't be a threequel. HALLELUJER! That said… if you're bored, fidgety and have absolutely nothing to do, it may be worth a trip to your local movie theater. Look, the film ain't all bad. Thanks to the profane antics of Madea, Perry's dirt-cheap sequel has its moments. The only problem is there's not enough good ones.
You scurred? 😈😂 Get tickets to the funniest @TylerPerry movie yet at https://t.co/YHHikw6Smy & TAG who you're seeing #Boo2 with TODAY! 🎃 pic.twitter.com/zbZnlrz5qn

— A Madea Halloween (@MadeaHalloween) October 20, 2017
As for the synopsis? In an effort to keep her 18-year-old grandniece Tiffany (Diamond White) out of trouble, Madea (Tyler Perry) visits a ghostly camping site to crash a Halloween frat party. But, to keep Tiffany safe, the pistol-packing granny has to fight off a horde of demons that include a chainsaw-wielding lunatic, a possessed child and a Grim Reaper.
Madea's not alone. She's joined by her usual kinship of misfits; namely Hattie (Patrice Lovely), Joe (also Perry) and Bam (Cassi Davis). In typical Perry fashion, the movie concludes with a Madea moral lesson.
Are you a fan of the Boo series?
Has Madea worn out her welcome?
Would you like to see a part three?
Share your thoughts below.