Tyrese gets cash from the Smiths?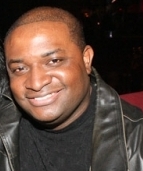 Mass Appeal Wire Reports
LOS ANGELES — There's absolutely nothing frugal about Will and Jada Pinkett Smith. Not convinced? Ask destitute singer Tyrese Gibson, who claims he received a lofty donation of $5 million from the acclaimed power couple to help offset his legal fees amid a nasty custody battle with ex-wife, Norma Gibson, over their 10-year-old daughter, Shayla. Tyrese showed his appreciation on Instagram, offering thanks before posting a series of photos of himself with the Smiths. Some say he didn't receive a dime.
"When we show UP for each other there's nothing that can't be done I repeat nothing," Tyrese wrote. "My wife kept the news away from me cause I've been on with lawyers all day but our family and our sister Jada-Pinkett Smith and my brother Will Smith just sent us 5 million dollars to help keep us afloat."
Will Smith and Jada Pinkett Smith have donated $5 million to Tyrese Gibson amid his custody battle: https://t.co/PRPQ0xc5Hr

— E! News (@enews) November 7, 2017
As a condition of the outlay, rumor has it the Smiths asked Tyrese to stay off social media. If you recall, Tyrese made headlines last week for posting a series of poignant, disgraceful videos about losing Shayla. A tearful Tyrese did more begging than Keith Sweat. The 38-year-old actor also shared video footage that shows him slamming 'Fast 8' co-star Dwayne "The Rock" Johnson.
Now that legal fees have been satisfied, there's really no need to keep airing dirty laundry… right? "[You] guys asked me to get off and stay off the Internet now that my daughters legal fees will be paid," Tyrese wrote. "Will listen….. The Smiths's and their whole family has always shown up for The Gibson's.
"Uncle Will you're an uncle for real….."
Tyrese said he's paying $13,000 per month in child support.
He also said he's not crazy, just broke. Do you believe him?
Did Will and Jada really lend him the money?
Share your thoughts below.