Jared from Subway seeking short stay.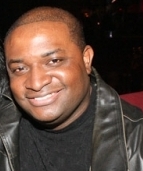 Mass Appeal Wire Reports
INDIANAPOLIS — Disgraced Subway pitchman Jared Fogle is once again appealing his 15-year prison sentence for sticking his footlong (or six inch) into a ring of underage girls. Jared, once thin, is now fat, nasty, and out of shape. He's currently serving time in a Colorado prison. Since being incarcerated, Jared, 40, has been assaulted by an inmate and many wonder if he's been raped. Now he's seeking an early get out of jail card. On November 19, 2015, Jared pleaded guilty to charges of child pornography and crossing state lines to pay for sex with minors.
Fogle is again challenging his guilty plea and lengthy sentence. But this time, he's doing it without an attorney. https://t.co/4tJv9FL8VE

— IndyStar (@indystar) November 9, 2017
This isn't Jared's first attempt at chasing a lesser sentence. If you recall, the former deli sandwich icon once hired a public defender for an unsuccessful appeal of his lengthy stay behind bars. This time, however, Jared is trying something different. He's gonna represent himself. No attorney.
Will Jared's bold strategy work?
Does he deserve all 15 years?
Share your thoughts below.