Legion of Doom plotting hatred.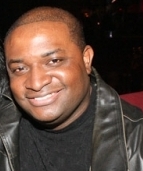 Mass Appeal Wire Reports
HOLLYWOOD — Are you sick and tired of the Justice League? Would you like to witness the fatal conclusion of the Superfriends? If so, you can probably relate to ruthless antihero Lex Luthor and the Legion of Doom. During a roll call session via Adult Swim's Robot Chicken, Luthor and his collection of evil misfits explore iniquitous plans to put an end to Superman and the Hall of Justice. However, to accomplish the mission, Luthor must first do the unthinkable.
There are heroes among us. #JusticeLeague now playing in theaters everywhere. Get tickets: https://t.co/8JHVXftoWK pic.twitter.com/QpnGAKnbDF

— Justice League Movie (@justiceleaguewb) November 25, 2017
Luthor must convince his infamous clique (comprised of Bizzaro, Giganta, Captain Cold, Sinestro, Cheetah, Gorilla Grodd, Brainiac, Scarecrow, Catwoman, the Penguin and others) to pay attention during the conference. Thanks to cell phones, PCs, iPads and social media, it's no doubt an arduous task.
But Luthor appears to be up for the job.
Anyway, watch the funny video below.
Please share your thoughts.