NeNe shows off expensive boots.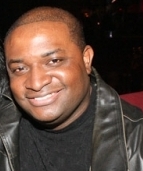 Mass Appeal Wire Reports
ATLANTA — Reality TV honcho NeNe Leakes continues to do it big for the holidays. The Real Housewives of Atlanta star has apparently settled her differences with rival Marlo Hampton as evidenced by NeNe's shocking decision to give Marlo a grand tour of her shoe closet. NeNe, a 49-year-old self-proclaimed 'shoe whore,' revealed her luxuries which include a fantastic pair of $10,000 YSL boots. That's not a misprint. We're talking ten thousand smackeroos for a pair of boots.
NeNe Leakes Sparkles Wearing $10K YSL Boots https://t.co/W8BfbpMifC pic.twitter.com/w3awXOoTav

— CelebNFashion247 (@CNF24_7) November 15, 2017
Prior to showing off her footwear, NeNe tossed a little shade — telling Marlo that her "wardrobe changed when I met you." Conversely, Marlo had nothing but wonderful things to say to NeNe and their relationship appears to on the right track towards reconciliation.
Share your thoughts below.