Strawberry talks addiction to sex.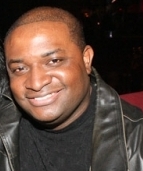 Mass Appeal Wire Reports
NEW YORK — Dude, get a room. Former New York Mets slugger Darryl Strawberry apparently hit homeruns both on and off the field. During Thursday's nationally televised appearance on "The Dr. Oz Show," the 55-year-old baseball legend made a shocking confession. Strawberry said he enjoyed sex so much, he banged random chicks in between innings during live game action. "In the middle of games, yeah, I would go between innings, and stuff like that, and run back and have a little party going on," said Strawberry, an ordained minister who battled sex addiction for years.
"I thought it was pretty cool. That's just the addiction, the drive."
RT if you'll be watching Darryl Strawberry on Dr. Oz tomorrow. #DrOz #DarrylStrawberry #spreadthelove pic.twitter.com/LNz429GX3S

— Pain Resource (@PainResource) December 21, 2017
Strawberry also told Dr. Oz he would send dugout attendants into the stands at New York's Shea Stadium to find sexy chicks willing to drop their panties for him. "It's a behavior that's not good for anyone," Strawberry said. "But when you have an addictive personality — like addicts, and alcoholics, and sex addiction — it's an addictive personality. And we turn it on and turn it off. And it's not until you have an awakening in your life to get well on the inside, and so many people never get to that place."
In addition to sex, Strawberry also battled drug addiction.
What's your take on his confession?
Are you shocked or not surprised?
Share your thoughts below.