Empire has its moments, but…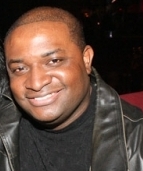 Mass Appeal Wire Reports
CHICAGO — After getting off to a lethargic start in season 4, Empire rebounded rather nicely to give fans a glimpse of erraticism that's headed our way (for better or worse) when the show resumes for the second half. Even though it's a breath of fresh air to witness Cookie Lyon's elevation to corporate leadership, many of us are still less than enamored with amnesiac — Lucious Lyon — hopping around on a prosthetic leg. Hell, the baddest mofo on the planet should, at the very least, have complete access to all four limbs, right?
Mission: Find Lucious. #Empire returns this Spring on FOX! pic.twitter.com/v6QhYnCwOF

— Empire (@EmpireFOX) December 19, 2017
Nevertheless… Lee Daniels' topsy-turvy conception is still satiated with turmoil and that's good enough for now even if some of the drama appears relatively off the wall and, in many ways, duplicated. For instance, you can make a strong argument Claudia's kidnapping of Lucious was stolen from storylines specific to Stephen King's 1990 crime-thriller "Misery" and, most recently, Eliot Laurence's mob television series "Claws" which premiered last summer.
Both scenarios involve a deranged white chick holding her male love interest hostage, in bed, inside an isolated cabin located seemingly in the middle of nowhere. That said, expect plenty of fireworks from the Lyon family this Spring. They'll certainly need it.
Word on the street claims Empire is on life support and a strong showing would go a long way in propelling the show towards a 5th season. Can the show be saved?
Share your thoughts below.