Oprah entertains presidential run?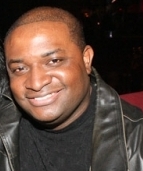 Mass Appeal Wire Reports
BEVERLY HILLS — Oprah Winfrey has accomplished plenty. The 63-year-old media proprietor has concocted her own television network, she's provided ample employment opportunities for the likes of Dr. Oz and Dr. Phil, and she's earned boatloads of cash. Now, word on the street claims Oprah is contemplating a run for presidency in 2020. Insiders say her confidants have privately urged her to give it a shot. The conversation gained momentum Sunday night when Oprah accepted the Cecil B. DeMille Award at the Golden Globes. If she decides to run, Oprah will garner a plethora of female votes.
Many viewed her "new day is on the horizon" speech as a campaign rallying cry.
"I want all of the girls watching here now to know, that a new day is on the horizon." @Oprah accepts the 2018 Cecil B. de Mille award. #GoldenGlobes pic.twitter.com/hbquC1GBjm

— Golden Globe Awards (@goldenglobes) January 8, 2018
So, what are her chances of winning? Many political strategists agree that Oprah's wealth and popularity would make her a formidable Democratic candidate. Critics, however, wonder if America would be inclined to elect another celebrity as president for the second time in a row.
Should Oprah run for president?
Do we need another celebrity in office?
Share your thoughts below.