NBA coaches are fed-up with LaVar.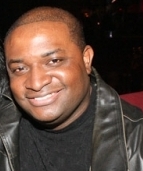 Mass Appeal Wire Reports
LOS ANGELES — Big Baller honcho LaVar Ball and the Kardashians have a lot in common, this according to Golden State Warriors head coach Steve Kerr who's grown sick and tired of LaVar's popularity with media and fans. LaVar, father of Los Angeles Lakers star Lonzo Ball, rocked the NBA a few days ago when he accused Lakers head coach Luke Walton of losing control of the team. Like Kerr, Dallas Mavericks head coach Rick Carlisle took offense to LaVar's remarks. "Where we're going is we're going away from covering the game, and we're going toward just sensationalized news," Kerr said prior to the Warriors' home game against the Nuggets. "It's not even news, really. It's just complete nonsense. But if you package that irrational nonsense with glitter and some ribbon, people are going to watch."
LaVar Ball tells @GoodmanESPN that Lakers coach Luke Walton has lost the team after losing 9 straight games. pic.twitter.com/5YO80nB1LY

— ESPN (@espn) January 7, 2018
Kerr also labeled the attention-seeking patriarch the "Kardashian of the NBA." Can't blame media outlets for covering LaVar. The ratings are simply too good to pass up. Readers and viewers can't get enough. "So I talked to people in the media this year. I said, 'Why do you guys have to cover that guy?'" Kerr said to reporters. "And they say, 'Well, we don't want to, but our bosses tell us we have to because of the ratings, because of the readership.'"
Are you a fan of the Ball family?
Does LaVar receive too much coverage?
Share your thoughts below.