Mrs. Obama reveals Presidential Center.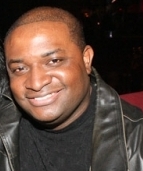 Mass Appeal Wire Reports
CHICAGO — Former first lady Michelle Obama disclosed plans for the Obama Presidential Center and, as you'd expect, the state-of-the-art amenity is nothing short of spectacular. The educational venue will feature a vegetable garden and a sledding hill. The 53-year-old attorney shared a series of diagrams via Instagram which includes a photograph of husband Barack Obama observing a diorama of the impending youth center which is located in Chicago's south side.
Today, we're taking a big step towards the start of construction of the Obama Presidential Center. Watch @BarackObama share our vision: https://t.co/RLukEX0iRx pic.twitter.com/Iov41mL5aM

— The Obama Foundation (@ObamaFoundation) January 10, 2018
"From the very beginning, [Barack Obama] and I knew the Obama Presidential Center had to be on the South Side. It's where we met and where our girls were born. It's home," Michelle wrote on Instagram, explaining why she and her husband chose an economically-challenged campus location.
"We've been designing the Center as a place that inspires young people and gives them the tools they need to find their voices, then go out and change the world. It will be a place to learn, connect, and have some fun."
Do you agree with the location?
Will the presidential center become a success?
Share your thoughts below.