Dr. Nassar gets lengthy sentence.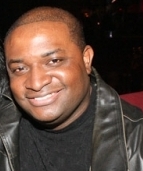 Mass Appeal Wire Reports
LANSING, Mich. — Dude, don't drop the soap. Dr. Lawrence G. Nassar, the former osteopathic physician for the American gymnastics team, will be behind bars for a long, long, long time. On Wednesday, Nassar was sentenced to a range of 40 to 175 years in prison for a plethora of sex crimes against female athletes — many of whom were minors. Judge Rosemarie Aquilina's ruling capped an irrefutable seven-day hearing that attracted more than 150 women to publicly confront and/or testify against Nassar.
Judge Aquilina also made it clear Nassar, 54, will probably die in the joint. "I just signed your death warrant," she said while imposing the sentence. When given a chance to address the court, Nassar turned to the victims and apologized before adding: "Your words these past several days have had a significant effect on myself and have shaken me to my core. I will carry your words with me for the rest of my days."
"I just signed your death warrant."

Watch Judge Rosemarie Aquilinia hand down her sentence to Larry Nassar. pic.twitter.com/fPd7MPc7cP

— SportsCenter (@SportsCenter) January 24, 2018
However, prior to sentencing, Judge Aquilina read excerpts of a letter that Nassar wrote last week that insinuated the opposite. In the document, Nassar complained about how he's being treated in a separate federal child pornography case — claiming his accusers are seeking cash and media attention. "Hell hath no fury like a woman scorned," he wrote, eliciting audible gasps from annoyed spectators.
Judge Aquilina wasn't moved by the letter. As a matter of fact, it ticked her off even more. "This letter tells me you have not yet owned what you did," she said. "You still think somehow you are right, you're a doctor, that you're entitled, so you don't have to listen. That you did 'treatment.'
"I wouldn't send my dogs to you, sir."
Ouch!
Nassar, who was employed at Michigan State University, isn't the only villain culpable. Several university officials have already resigned as the school remains under a federal investigation amid claims of ignoring sexual assault complaints.
Do you agree with the judge's decision?
Does Nassar deserve to die in prison?
Share your thoughts below.