The 60th Annual Grammys was lit.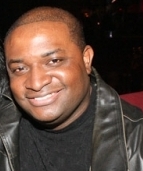 Mass Appeal Wire Reports
NEW YORK — After a 15-year hiatus, the Grammy Awards returned to New York's Madison Square Garden on Sunday and, as anticipated, the 60th edition of the world's top entertainment jamboree didn't disappoint. English talk show host James Corden furnished plenty of laughs as emcee. West coast rap star Kendrick Lamar, who collected the first award of the night, kicked things off with a memorable performance with rock band U2. Pop songstress Lady Gaga, who performed at Kansas City's Sprint Center a couple months ago, upped the ante with another magical performance.
Funk icon Bruno Mars, who performed 'Finesse' with Cardi B, beat out Jay Z to win 'Song of the Year' for his hit track "That's What I Like." Bruno also took home the award for 'Album of the Year.'
"To those who would dare try and silence us, we offer you two words: Time's up. We say time's up for pay inequality, discrimination or harassment of any kind, and the abuse of power." — Janelle Monáe at #GRAMMYs pic.twitter.com/m9M1AzmwtM

— BuzzFeed News (@BuzzFeedNews) January 29, 2018
Other notable recitals were concocted by Elton John, Miley Cyrus, Pink, Rihanna, DJ Khaled, Sam Smith, Logic, Alessia Cara, Daddy Yankee, Shaggy and Sting. Speaking of Kansas City, Wondaland honcho Janelle Monáe disseminated a poignant peroration about the #TimesUp movement — an initiative geared towards suppressing sexual harassment in the workplace.
Donning blonde hair coupled with an embroidered suit, the 32-year-old Kansas City native addressed the audience before introducing Kesha to millions of viewers. "We come in peace, but we mean business," Janelle said. "And to those that would dare try to silence us, we offer you two words: Time's Up."
Other items of note:
Bruno led everybody with 6 trophies.
Kendrick Lamar won 5.
Jay Z didn't win a damn thang.
Locally, Joyce DiDonato of Prairie Village, Kan., was nominated in the Classic Solo Vocal category.
Cortez Vaughn of Kansas City, Kan., was nominated in the Gospel music genre.
Did you enjoy this year's celebration?
What was your favorite performance?
Share your thoughts below.