Broadway's best invade Starlight.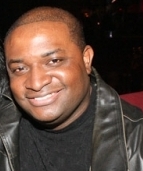 Mass Appeal Wire Reports
KANSAS CITY — Ever wondered what's going through the mind of cigarette smoking orphan Annie at 40-years-old? Are you intrigued by the sultry alter ego of Mary Poppins? If so, you'd be sagacious to attend Gerard Alessandrini's satirical masterpiece "Forbidden Broadway" at Kansas City's Starlight Indoors where shows are running in succession from January 30th through February 4th. The 2-hour musical revue, which spoofs shows like "Frozen" and "Hamilton," is anchored by the industrious quartet of Kevin B. McGlynn, Jeanne Montano, Matthew Weeden and Shawnee Mission West alum Valerie Fagan.
Starlight Indoors is back! With three hilarious hits on our heated indoor stage. Get your tickets to Forbidden Broadway, Dixie's Never Wear a Tube Top… and Broadway's Next Hit Musical today. ► https://t.co/dRECHil6Ys#comedy #KansasCity #Broadway pic.twitter.com/OgXMf7ljVg

— Starlight Theatre (@KCStarlight) January 16, 2018
All four thespians impress with a plethora of quicksilver wardrobe changes, non-stop buoyancy and risible impersonations. "So the whole show is about me running off stage, changing costumes running on stage, and a lot of Velcro," said Fagan during a recent chat with the Kansas City Star.
"It's a lot of fun. I've done so many shows, but this is by far my favorite. I grew up on 'The Carol Burnett Show' and this is definitely Carol Burnett."
Even though "Forbidden Broadway" is a parody suitable for children ages 8 and up, the onstage conception certainly has its mature moments (but nothing sexually explicit in nature).
Simply put, "Forbidden Broadway" is a hoot.
It's also a 'must-see' for concertgoers.
To purchase tickets, visit KCStarlight.com.
Feel free to share your thoughts below.