Former Chiefs Foles, Pederson win title.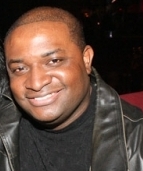 Mass Appeal Wire Reports
MINNEAPOLIS — The Kansas City Chiefs got rid of Alex Smith a year too late. Last season, Nick Foles was a backup quarterback for the Chiefs, he even started a game and won. After Smith led KC to another disappointing playoff loss, Foles was still under contract for dirt cheap. But Chiefs head coach Andy Reid and front office personnel determined Foles wasn't good enough to lead KC to the Super Bowl and they cut him. The Chiefs instead pledged their allegiance to the more expensive Smith and the rest is history. Today, Foles is a Super Bowl MVP and Smith is no longer on the team. No wonder the Chiefs stink in the playoffs. They don't know what the hell they're doing.
Foles threw for 373 yards and 3 touchdowns and runningback LeGarrette Blount ran for 90 yards and a score to lead the Eagles to their first world championship in a thrilling 41-33 victory over the New England Patriots in Super Bowl 52 from Minnesota's US Bank Stadium.
SUPER. BOWL. CHAMPIONS.#FlyEaglesFly pic.twitter.com/SGgFJDz4Ll

— Philadelphia Eagles (@Eagles) February 5, 2018
Patriots quarterback Tom Brady, who's already won 5 Super Bowls, threw for 505 yards and 3 TDs. Not bad for a 40-year-old. But it wasn't enough. The Eagles weren't gonna be denied. "I can only give praise to my Lord and Savior Jesus Christ for giving me this opportunity," said Eagles coach Doug Pederson while accepting the Vince Lombardi trophy. Pederson, if you recall, served under Reid as Chiefs offensive coordinator two seasons ago.
"I got the best players in the world, it's a resilient group," Pederson continued. "And not only do we have the best fans in the world, we now have the best team in the world."
Congrats Philly on a job well done!
Looks like Professor Reid can learn a lot from Pupil Pederson.
Share your thoughts below.