Marvel did Black Panther justice.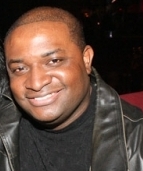 Blog King's Movie Review
HOLLYWOOD — Whew! Finally a black superhero film that doesn't feature Madea. Hallelujer! In all seriousness, Ryan Coogler's Marvel blockbuster "Black Panther" is without a doubt the greatest superhero flick ever, this according to Mass Appeal's Blog King and renowned aggregation site Rotten Tomatoes. The latter shocked many when it gave the Afrocentric movie a near flawless rating of 97 percent, which ties Pixar's 2004 film "The Incredibles" for greatest score of all time. No kidding. We're talking better than Iron Man, Logan, Wonder Woman and The Dark Knight. That's not hyperbole. It's merely fact.
So, what makes Coogler's movie so exceptional?
For starters, "Black Panther" features a star-studded cast anchored by crackerjack thespians Chadwick Boseman (T'Challa), Michael B. Jordan (who deserves an Oscar for his role as Erik Killmonger), Lupita Nyong'o, Angela Bassett and Forest Whitaker. Secondly, it's a big budget conception steeped in an array of lavish colors that are ethnically consistent with African lore. Coogler's aesthetic portrayal of Afrocentric culture specific to big screen cinematics is both awe-inspiring and long overdue.
For instance… the fictitious, yet royal kingdom of Wakanda — Black Panther's home — is a futuristic idyll satiated with superconductors, mountaintops, spaceships and skyscrapers. You'll also notice a rhinoceros or two roaming the land in addition to hordes of exotic felines and other wild animals.
It's probably the most astounding backdrop in a Marvel movie to date.
Those type of majestic visuals don't come cheap.
The people have spoken. #BlackPanther is the #1 movie in the world. See it again: https://t.co/Nr2Hefr37C pic.twitter.com/Nlk9yGKZS9

— Black Panther (@theblackpanther) February 28, 2018
"I hope you can tell from watching the movie… the resources devoted are equal to and, in fact, surpass our last couple of movies," said Marvel Studios lead executive Kevin Feige. "It's a big story that deserves to be told in a big way, for all of the cultural and political reasons that people talk about, but also because it's such a key corner of our Marvel universe, and has been for decades and decades. We wanted to do it justice, and we have a studio with Disney, and leaders with Alan Horn and Bob Iger, who supported us a hundred percent."
The eye candy cast doesn't hurt either. Damn, that Lupita is one chocolate babe. And female moviegoers went completely bonkers during shirtless fight scenes involving Boseman and Jordan.
Look, Black Panther is simply a must-see.
The amalgam of melodrama, comedy, betrayal, artwork, action, fisticuffs, backstory and technology is nothing short of spectacular. Then, as the proverbial cherry on top, the main event features a deathmatch between an African versus an African-American.
You heard me right.
I didn't stutter.
A black man and an African go postal on each other for royal supremacy.
Black Panther is showing right now at a theater near you.
Do you plan to watch the film?
Do you agree with Blog King and Rotten Tomatoes?
Share your thoughts below.