Aries Spears still suing radio host.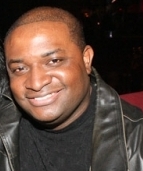 Mass Appeal Wire Reports
LOS ANGELES — After suffering a beatdown of epic proportions while appearing as a guest on 'The Corey Holcomb 5150 Show', corpulent comic Aries Spears continues to follow through on his lawsuit against Corey Holcomb and radio co-host Zo Williams. If you recall, on the evening of April 12, 2017, Spears got into a heated argument with Williams over Barack Obama's presidency. Things took a major turn for the worse when Spears cracked a joke, at Williams' expense, saying "light-skinned niggas" get loud.
Aries Spears on Corey Holcomb, Jordan Peele, and New Rappers (Full Interview) https://t.co/z071ylRBJC pic.twitter.com/bbfGcpbzpF

— Catharine Shea (@CatharineShea) January 25, 2018
An offended Williams then sucker-punched Spears before hitting him repeatedly in the head. The entire ordeal was captured on video. TMZ released the footage. Spears filed the suit shortly after, accusing Williams of assault and battery. He's also suing Holcomb and his staff for failing to intervene. Spears is looking to collect an unspecified amount in damages and attorney fees.
In case you forgot, Spears was a regular on Mad TV.
Does he have a good case?
Did he deserve to get his ass kicked?
Share your thoughts below.