LeBron and Laura Ingraham at war.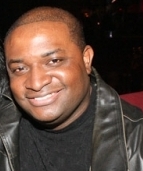 Mass Appeal Wire Reports
LOS ANGELES — Conservative talk show host Laura Ingraham of Fox News is now being labeled a racist after she suggested that NBA All-Stars LeBron James and Kevin Durant "shut up and dribble" instead of criticizing President Donald Trump. Ingraham's comments came in response to a viral video that shows James and Durant lambasting Trump's performance while traveling via Uber with sports reporter Cari Champion. James said Trump doesn't "give a fuck about the people."
'The best thing she did was help me create more awareness' — LeBron on Fox News' Laura Ingraham's comments https://t.co/hp5ATRyXUH pic.twitter.com/DrRUxu38Is

— Sports Illustrated (@SInow) February 17, 2018
Durant then chimed in, saying "you need to empower people, you need to encourage people, and that's what builds a great team," before adding, "I feel like our team, as a country, is not run by a great coach." Following a team practice on Saturday, James addressed Ingraham's remarks.
"First of all, I had no idea who she is or what she does," James said. "I would have had a little more respect for her if she actually wrote those words. She probably said it right off the teleprompter. We will definitely not shut up and dribble because I mean too much to society. I mean too much to the youth, I mean too much to so many kids who feel like they won't have a way out and they need someone to help lead them out of the situation that they're in."
What's your take?
Do you think Ingraham's remarks are racist?
Are King James and Durant wrong for their harsh critiques of Trump?
Share your thoughts below.