Single Black Female has 'drama' galore.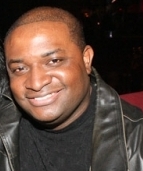 Mass Appeal Wire Reports
KANSAS CITY – As part of its third benefaction specific to the 2017-2018 performing arts season, the KC Melting Pot Theatre presents Lisa B. Thompson's "Single Black Female" starring Karis Harrington and Lanette King. Shows are running from February 23rd through March 10th (see details below).  Directed by Teresa Leggard, "Single Black Female" is an exhilarating two-woman conception that utilizes a series of comedic sketches (à la Saturday Night Live) to irradiate the romantic challenges of thirty-something-year-old, middle class black women and their pursuit of dignity in a world that fails to recognize their beauty, strength, and buoyancy outside of stereotypes that are routinely depicted through television, film and theater.
Countdown to Single Black Female.
It starts Friday!
Tickets: https://t.co/yOSbjEQrq4 pic.twitter.com/25O4NfRM4N

— KC Melting Pot (@KCMeltingPot) February 20, 2018
Harrington portrays Single Black Female No. 1 and King stars alongside as Single Black Female No. 2. The onstage production promises to take viewers inside a time capsule to the early 2000s at the height of the "Oprah" era before there was a Black Bachelorette and a Black President. As a byproduct, the audience will experience a climate where women voice their demur to systematic inequality and gender politics.
Shows will be held at:
Just Off Broadway Theatre
3051 Central in Penn Valley Park
Kansas City Mo. 64108
Performance Dates/Times:
Friday, February 23 at 7:30 pm
Saturday, February 24 at 7:30 pm
Sunday, February 25 at 2:00 pm
Thursday, March 1 at 7:30 pm
Friday, March 2 at 7:30 pm
Saturday, March 3 at 7:30 pm
Thursday, March 8 at 7:30 pm
Friday, March 9 at 7:30 pm
Saturday, March 10 at 2:00 pm
Saturday, March 10 at 7:30 pm
Tickets:
General Admission – $25.00
Seniors (Ages 60 & Up) and Students – $20.00
Community Nights (Thursdays Only) – $15.00
Group Discounts and Press Comps are also available
For additional information, contact Linda Williams at 816-226-8087.
To purchase tickets online, visit KCMeltingPot.com.
What's your take?
Is a good man hard to find?
Are single ladies too finicky?
Is the pool of eligible bachelors too small?
Share your thoughts below.