Lionel Richie has everyone nervous.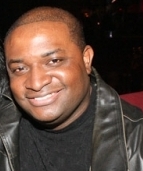 Mass Appeal Wire Reports
NEW YORK — American Idol is back! And everybody's nervous, including the judges. Get this: Luke Bryan is a big fan of 68-year-old Lionel Richie. And even though he believes Richie is "literally the most genuine, kindest person," the 41-year-old country crooner almost wet his pants the first time they met prior to a joint performance at Nashville's Ryman Auditorium. "Lionel's like, 'Whats wrong with you, brother?'" Bryan recalled during a recent appearance on Good Morning America.
"I'm like, 'Man, I'm about to faint being around you.'"
Bryan and Richie, along with pop songstress Katy Perry, are this season's Idol judges. Being the eldest of the trio, Richie brings a wealth of experience to the judges' table as he's collaborated with several high profile artists in a lengthy hall of fame career that began in the late 60s.
Katy Perry, Lionel Richie and Luke Bryan Will be Kinder, Gentler 'American Idol' Judges – Variety https://t.co/ZcdhJCxuiP

— Katy Perry share (@KatyPerryshare) February 25, 2018
"He's like, 'Back when I was watching Whitney [Houston] and Diana [Ross] sing, and we're like…" Bryan explained with a flabbergasted expression. "He drops these names like, it's normal life for Lionel." Bryan admits he's no Simon Cowell when it comes to rendering cutthroat critiques of contestants.
But he's also aware of his responsibilities which sometimes entails being brutally honest. "It's interesting. It's a little out of my comfort zone to just pick people apart, but you have to," he said.
"It's what you signed up for."
The reboot of American Idol premiered Sunday, March 11th on ABC.
Are you happy to see it return?
Share your thoughts below.