Black Panther in billionaire status.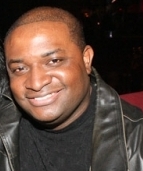 Mass Appeal Wire Reports
HOLLYWOOD — The latest numbers are in and, after opening in China and Japan, Ryan Coogler's "Black Panther" has earned over $1 billion in global box office sales in less than a month — making Marvel's big budget black superhero film the greatest African-American conception to ever hit the big screen. DVD sales and On-Demand purchases figure to push gross revenues even further. Hell, it's about time. Veteran directors Spike Lee, 60, Lee Daniels, 58, and Tyler Perry, 48, can learn plenty from the 31-year-old Coogler who's roughly half their age, yet kicking their ass.
#BlackPanther crosses $1 billion at global box office https://t.co/HOGQuHTqbn

— Variety (@Variety) March 10, 2018
Not trying to be schmaltzy but, for decades, blacks have been underserved in Hollywood and it's primarily because we've been pigeonholed by a plethora of frugal filmmakers like the aforementioned trio of Lee, Daniels and Perry who confiscated millions of dollars befouling the industry with low budget balderdash catered towards the pecuniary interests of gays and single black women.
Mr. Coogler, please take a bow.
You may have saved black entertainment.
Share your thoughts below.