Michael & Jemele fired from 'SC6.'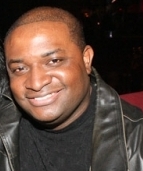 Mass Appeal Wire Reports
BRISTOL — Michael Smith has joined former co-host Jemele Hill on Sportscenter's contraction list. After hosting Friday's 6 PM edition, the 38-year-old Smith signed off for the very last time. "Michael is a talented commentator and we greatly appreciate and value his contributions and creativity," said ESPN Executive Vice President Norby Williamson. "We are in the process of discussing with him potential next ESPN assignments." Hill, if you recall, was suspended then re-assigned after saying "Donald Trump is a white supremacist who has surrounded himself with other white supremacists."
ESPN's Michael Smith joins anti-Trump former co-host Jemele Hill on 'SportsCenter' sideline https://t.co/nqRnGriQW7

— Fox News (@FoxNews) March 9, 2018
Hill, 42, is now a columnist for "The Undefeated," an urban publication that focuses on sports and racial issues. Smith's dismissal had everything to do with the show's inability to secure millennial subscribers. The 6 o'clock edition of Sportscenter, once dubbed SC6, promoted a hip hop culture geared towards younger viewers. But poor television ratings derailed those efforts.
Will you miss Smith and Hill on Sportscenter?
Did they receive fair treatment?
Share your thoughts below.