Trump first to accept an invite.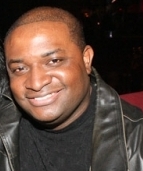 Mass Appeal Wire Reports
SINGAPORE — (Update) Good politics? Or merely a case of the blind leading the blind? Republican honco Donald Trump made U.S. history by becoming the first president to hold a one-on-one conclave with a North Korean leader. Not even Barack Obama could pull this off. Trump met with Kim Jong Un Tuesday morning to discuss nuclear issues relative to blowing up the world. The summit was deemed a shocking success. Even though both are known to be impetuous, the hot-headed duo now appear to be good friends.
North Korean defectors have surprisingly different opinions on whether the summit between Pres. Trump and Kim Jong Un was a success, and whether the North Korean people will benefit. https://t.co/G6haXZrtn4 pic.twitter.com/hz4WnHoLFN

— ABC News (@ABC) June 16, 2018
"Excellent relationship," Trump said after their 48 minute meeting. "Working together, we'll get it taken care of." At one point, Trump patted Kim on the back. He also placed his hand on Kim's shoulder.
What's your take?
Are you impressed with Trump?
Can Kim be trusted?
Share your thoughts below.