Mom & boyfriend murder daughter.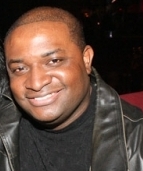 Blog King, Mass Appeal
EUCLID, Ohio — Shocking details are revealed in the 911 call that preceded the brutal murder of 4-year-old Aniya Day in Euclid, Ohio. Her mother Sierra Day, 23, and boyfriend Deonte Lewis, 26, are both charged in her death. Medical examiners confirmed that Aniya was indeed abused and burned prior to her quietus. She was also starved, emaciated, had a badly bruised eye, and scalded legs. Mickhal Garrett, Aniya's biological father, went off in court, telling the boyfriend: "You killed my f*cking child! You hurt my baby!" Garrett was in the process of gaining custody of Aniya.
Here's what led to the arrests: In an attempt to cover up the crime, Lewis called 911 and told dispatchers Aniya was experiencing breathing problems and was unresponsive. Sierra then got on the phone, telling dispatch: "She's been acting a little sick. We went to Red Lobster last week. I thought it was 'cause of that, 'cause she started acting weird; I thought it was like a stomach virus, something she ate, or whatever. I noticed at home, we start feeding her and she throws everything up."
I can't stop crying😭😭😭 rest in peace baby girl #Aniyaday #JusticeForAniya pic.twitter.com/JdIILr1weS

— Aimé Da-cruz (@AimDacruz3) March 19, 2018
Police, of course, didn't believe the story — leading to jail time. Sadly, vile acts of mistreatment are disturbingly frequent in this matter. Aniya's daycare documented a history of abuse that dates back to 2015. Yet, cases were routinely opened and closed with Cuyahoga County Children and Family Services due to lack of evidence. Apparently Child Protective Services (CPS) in Ohio don't give a damn about abused toddlers showing up at daycare with black eyes and facial scars.
Very, very sad.
People, we've developed a very disturbing culture in America specific to biological parents failing to stay together to raise their kids. Many are more comfortable trusting strangers with their babies over blood relatives. I'll just say this: If you're willing to risk the health and welfare of your kids to enjoy a little fornication on the side, keep in mind nobody cares about your children the way you do.
Nobody.
Some will smile in your face.
Then punch your kids in the mouth when you're not looking.
Share your thoughts below.