Amber Rose does nude shower scene.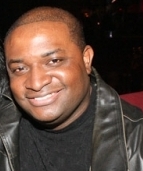 Mass Appeal Wire Reports
LOS ANGELES — "I ain't afraid of no ghosts!" When it comes to transparency and sex appeal, voluptuous vixen Amber Rose is second to none. Point being… in her most recent advertisement for a new brand of sex toys, the 'Slut Walk' founder raised eyebrows everywhere with a seductive recreation of Janet Leigh's historic shower scene from Alfred Hitchcock's 1960 horror film classic "Psycho" and get this: she does it in the nude. In the LELO commercial, the 34-year-old sex icon is depicted washing herself clean when a shadowy figure appears to sneak up from behind with a knife.
Nude @DaRealAmberRose recreates famous "Psycho" shower scene — with a twist ending https://t.co/bNmwoNW9ZF pic.twitter.com/x7BBoRBcKY

— PopCulture.com (@PopCulture) April 6, 2018
An unsuspecting Amber continues to wash up until the shower curtain suddenly opens, revealing the potentially deadly weapon as a pink vibrator instead. Rather than be alarmed… Amber shows her appreciation, telling the baleful spirit "oh, thank you, I was looking for this" before moving the sex toy down to her vagina as her face lights up in pleasure. How kinky?
Are you ok with the advertisement?
Did Amber go too far?
Share your thoughts below.