Khloé Kardashian delivers daughter.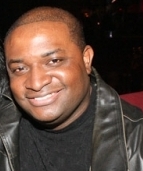 Mass Appeal Wire Reports
CLEVELAND — Khloé Kardashian is a mommy for the very first time. TMZ reports the 33-year-old reality TV star gave birth to a bouncy baby girl around 4 AM Thursday morning at a medical facility just outside Cleveland, Ohio. And get this: the little girl's name is True Thompson. The good news is Khloé's first maternal experience wasn't a desolate one. Instead, she savored plenty of familial company. Khloé was joined bedside by Kourtney, Kim and Kris. Khloe's baby daddy — NBA veteran Tristan Thompson — was also in attendance. Word on the street claims Khloé has forgiven Tristan, putting his alleged infidelity in the rear-view mirror.
It's True! Khloe Kardashian has named her baby girl True Thompson. pic.twitter.com/kmOqp6yds2

— E! News (@enews) April 16, 2018
If you recall, last October, when Khloe was 3 months pregnant, the 27-year-old power forward was caught on video getting freaky with a pair of promiscuous babes at a hookah lounge near Washington, D.C. Then, just days before Khloé gave birth, Tristan was seen taking an attractive damsel back to his hotel room in New York City.
To be candid, Tristan is disgusting. Hope he at least wore contraceptives. "Khloé is feeling nothing but happiness right now," said a close source. "She is head over heels in love with her little girl—she is just consumed with love. Absolutely nothing else matters."
Congrats Khloé and Tristan on your new bundle of joy.
When can we expect Baby No. 2?