Drugs & murder ravage weekend.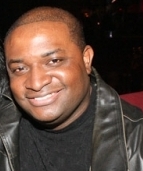 Blog King's Crime Brief
KANSAS CITY — Blog King Crime Report (April 20, 2018): "All rise.. the honorable Blog King is presiding. Sadly, we experienced a plethora of criminal activity recently so we ask that you remain mute as he dissertates the aforementioned villainy. Failure to do so could result in a lengthy detainment behind bars. Any questions? (Crickets). Good. You may be seated." What's happening my subscribers-in-crime? It's your judicious Blog King here with another felonious report. There's certainly no paucity specific to gory content.
So we better get started.
Walk-by Shooting? Law enforcement officials in Kansas City are searching for the spineless cretin who shot and killed a woman as she walked along a sidewalk. A damn shame. The deadly shooting took place near 36th & Park around 4:30 am early Thursday morning (April 19, 2018). The victim never had a chance. She was pronounced dead at the scene. If you have any info, call 911 pronto.
Moving on…
Blog King Alert: 911 is a joke? This week's "I F*cked Up A Good Job Award" goes to Creshenda Williams, the former police dispatcher in Houston who got busted… https://t.co/rqy8PQV2I9

— Mass Appeal News (@Wayne_Hodges) April 21, 2018
911 is a joke? This week's "I F*cked Up A Good Job Award" goes to Creshenda Williams, the former police dispatcher in Houston who got busted hanging up on victims during 911 calls. After a 3-day trial, Creshenda, a 44-year-old black woman, received 10 days in jail in conjunction with another 18 months of probation. Also, she'll never be allowed to work in law enforcement again. Thank you Jesus! So, how did they catch her? Red flags were apparently raised when supervisors found out Creshenda's average call time was a measly 20 seconds. The imbecilic damsel reportedly told callers, "Ain't nobody got time for this" before hanging up. Well, she has plenty of time now. Bye Felicia!
Case closed.
Moving on…
School Sex Scandal: Michael English, a resource officer in the Kansas City, Kansas School District, was charged on Thursday (April 19, 2018) for allegedly having sexual contact with three minors. English, 57, faces three counts of aggravated indecent liberties after prosecutors accused him of engaging in lewd fondling and/or touching the aforementioned trio who are all between the ages of 14 and 16. Wyandotte County District Attorney Mark Dupree said police received a call on March 21, 2018, sparking an investigation.
Moving on…
Kansas CityPolice are asking for help to find whoever fired multiple shots into an east side home early Saturday morning, killing 24-year-old Kindrea Brown as she was asleep in her bed. The fatal shooting… https://t.co/pBFYdyLTX5

— Mass Appeal News (@Wayne_Hodges) April 17, 2018
Straight Outta KC: An emergency call for medical succor has morphed into another homicide investigation for the Kansas City Police Department. According to reports, paramedics were summoned to the vicinity of 69th and Paseo on Saturday (April 14, 2018). When they arrived, they discovered 24-year-old Kindrea Brown had been shot as she was asleep in her bed. Someone apparently fired multiple shots into the home. Police were immediately called to the scene. However, Kindrea was pronounced dead shortly after. If you have any information, call the TIPS Hotline at 816-474-TIPS.
Please, let's do our part to help eradicate crime.
More KC murder: Kansas City police are also investigating a double shooting that claimed the life of one victim and left another critically injured. The bloodfest transpired on Saturday (April 14, 2018) in the vicinity of 56th and South Benton. One victim was found inside a vehicle, the other was discovered on the outside. Both were transported to an area hospital for treatment. But, one didn't make it. Again, if you have info, call the cops pronto.
One last macabre: Remember when Mexico's beautiful Cancun was considered the most romantic tourist locale in the world? That's certainly not the case anymore. Instead, Cancun has become Chicago overnight. On the real son, you better don a bulletproof vest before having sex on the beach, feel me? Anyway, violence has rocked Mexico's most popular destination — leaving 14 dead and another 5 injured within a bloody 36-hour span. Police believe the massacre is tied to ruthless mob queen Leticia Rodriguez Lara (aka Doña Lety). She's a drug-dealing, female Tony Montana (Scarface) who's currently standing trial on multiple charges.
In other words… stay away from Cancun.
That's it for now.
The social media sorcerer has to go.
Share your thoughts and/or tips below.
Blog King is out!😎