Cosby is convicted, prison is possible?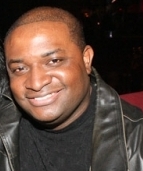 Mass Appeal Wire Reports
NORRISTOWN — On Thursday (April 26, 2108), inside a Norristown, Pa., courtroom, veteran comic Bill Cosby was convicted of drugging and assaulting Andrea Constand several years ago. Cosby apparently put his JELL-O pudding pop where it didn't belong. Now he's paying the price. After the ruling… Cosby, 80, showed his ass by cussing out the prosecutor. When Montgomery County district attorney Kevin R. Steele asked Judge Steven T. O'Neill to revoke Cosby's bail because he's a potential flight risk, a pissed-off Cosby shouted, "[I don't] have a plane, you asshole!"
Bill Cosby was found guilty. What's next? https://t.co/EGinhwDWvd

— The New York Times (@nytimes) April 27, 2018
After hearing that, my mouth just dropped. Been watching Cosby for over 30 years and it's the first time I've ever heard him cuss. This coming from a family icon once beloved as the mild-mannered, designer sweater-wearing Dr. Cliff Huxtable on his hit NBC sitcom "The Cosby Show."
This coming from the waggish originator and voice of corpulent cartoon character Fat Albert. If you're over 40 and grew up in a single parent home, Cosby was probably the closest thing you had to a father. Now, you can stick a fork in him because he's done.
When the dust settles, Cosby figures to get at least 30 years in prison and he's already 80 which means he'll die in the joint or seek parole at age 110. Cosby's conviction is arguably the single greatest television disaster next to OJ's. Both have fallen from grace as convicted felons.
Should Cosby go to prison given his age and medical condition?
Should he get house arrest instead?
Share your thoughts below.