New Avengers flick lacking substance.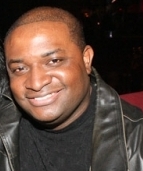 Blog King, Mass Appeal
LOS ANGELES — What's happening jive turkeys? It's that renowned critic Blog King here with an eccentric review of Marvel's "Avengers: Infinity War" which, if we're being candid, isn't very good. Ok, It's probably not a complete catastrophe. After all, the movie was concocted with the pecuniary assistance of a $400 million budget. But, when talking quality, it's at least two or three pegs subordinate when juxtaposed against Ryan Coogler's "Black Panther," a film so good it makes you wanna slap your momma. If you recall, Panther broke multiple box office records, grossing more than $1.3 billion in worldwide sales.
Conversely, if I had to establish a value on "Avengers: Infinity War," the summation would equate to $5.00 and that's being kind. Heck, I may ask for $2.00 back in change. Anyway… directed by Anthony and Joe Russo, "Avengers: Infinity War" features a myriad of valiant superheroes anchored by a star-studded cast that includes A-Listers Robert Downey Jr., Chris Hemsworth, Don Cheadle, Zoe Saldana, Chadwick Boseman and Scarlett Johansson.
However, the drawback with upholstering too many characters and subplots into a single film is that we're being cheated out of a good story. As a matter of fact, "Avengers: Infinity War" doesn't contain much in the form of rigmarole at all. Watching the flick, you get the sense the Russo brothers tried to extract as much monetary juice as possible from the aforementioned thespians via rectitude of mere name recognition alone. This type of cinematic overkill probably explains why the movie is damn near 3 hours long, yet void of a satisfactory narrative.
Then, to compound matters, the ending was an absolute joke.
Damn a spoiler alert!
Blog King gotta keep it real, feel me?
Look, many of our favorite heroes die. That's right. Spiderman, Black Panther and Doctor Strange are all toast (literally speaking). But… if you're a rabid fan of Marvel Comics, you know they aren't really dead because all three have sequels looming. As previously mentioned, Panther grossed over a billion so he ain't going nowhere. The same can be said for Spidey and Dr. Strange.
The Russo brothers must think we're stupid or something.
As for the merciless villain who extirpates everybody? His name is Thanos. He's the holy undead with execrable aspirations of devouring the universe. Thanos hates you, me and all breathing creatures. After he murders mankind (including you and me), Thanos watches the sunset from a mountaintop in peace. Keep in mind, he's all alone. Everyone else is dead. Hell, I would've at least spared 7 beautiful women, made them my wives, impregnated each, and started my own civilization.
But that's just me.
Anyway, that's my review.
The social media sorcerer has to go.
Share your opinions below.
Blog King is out!