Trey Songz beats domestic charge.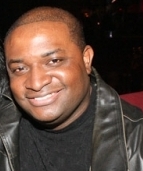 Mass Appeal Wire Reports
LOS ANGELES — R&B icon Trey Songz is not a woman beater, this according to prosecutors at the City Attorney's Office in Los Angeles. Bottoms Up! Bottoms Up! Trey is officially off the hook. If you recall, during NBA All-Star weekend in February, Andrea Buera accused the 33-year-old singer of beating her ass at a Hollywood Hills party because she was talking to another man. Prosecutors, however, rejected the urge to slap Trey with a misdemeanor domestic violence charge due to lack of evidence.
Andrea Buera, the woman who accused singer Trey Songz of abusing her, held a press conference describing the violent incident. https://t.co/acXU8ISJxL pic.twitter.com/H2tUs5CzZp

— MadameNoire (@MadameNoire) March 13, 2018
After checking herself into a hospital, Buera told law enforcement officials she vomited and suffered a concussion as a result of the alleged assault. However, Trey's attorney, Shawn Holley, dismissed Andrea's story as being false after collecting statements from several witnesses.
Do you believe Trey is innocent?
Did Andrea make all of this up?
Share your thoughts below.