John and wife Chrissy gettin' the hang of parenthood while maintaining careers
John & Chrissy welcome a boy.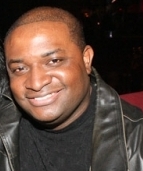 Mass Appeal Wire Reports
LOS ANGELES — Already proud parents to 2-year-old daughter Luna, John Legend and Chrissy Teigen just welcomed baby number two. But, this time it's a boy. Chrissy, 32, made the celebratory announcement Wednesday night via Twitter. "Somebody's herrrrrrre!" she tweeted along with endearing images of a baby bottle and smiling emojis. The baby wasn't due until June. But Chrissy ain't complaining. As a matter of fact, she's absolutely elated the maternal process is over… for now.
"Somebody's herrrrrrre!" Chrissy Teigen and John Legend welcome baby number two https://t.co/FyGLqIRCJo

— TIME (@TIME) May 17, 2018
"Happy pregnant Chrissy is gone. meet OVER IT Chrissy," she tweeted on Wednesday. "Wanna hold my boy let's do thisssssss." If you recall, Chrissy told the world the couple was expecting last November with a confirmation video that contains the hilarious caption, "It's John's!"
In the clip, Chrissy asks Luna, "What's in here?"
Luna then points at her mom's augmented abdomen to proclaim it's a "Baby!"
Congrats John and Chrissy!
When can we expect baby number three?