Freeman is latest accused of assault.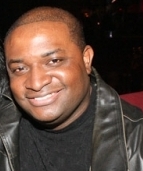 Mass Appeal Wire Reports
LOS ANGELES — Veteran thespians Morgan Freeman and Bill Cosby are the same age. But that's about all they have in common, this according to Freeman who's catching hell amid startling allegations of sexual harassment from an octet of victimized women. Freeman confessed to making multiple "misplaced compliments" that were amalgamated with tongue-in-cheek intent, and he will "continue to apologize to anyone" he may have upset unintentionally. But he swears no assault ever took place.
"I am devastated that 80 years of my life is at risk of being undermined, in the blink of an eye," Freeman said in a statement issued on Friday. "All victims of assault and harassment deserve to be heard. And we need to listen to them. But it is not right to equate horrific incidents of sexual assault with misplaced compliments or humor."
Morgan Freeman says he 'did not assault women' in a new statement after harassment allegations https://t.co/OCsitNyOUZ

— Fox News (@FoxNews) May 26, 2018
So, how did we get here? All hell broke loose when WGN-TV producer Tyra Martin recounted an amorous escapade involving the legendary actor during a CNN interview. "When I stood up, I pulled my skirt part of my dress down and [Freeman] did say, 'Oh, don't pull it down now,'" she said. 
Damn, Morgan! That's definitely sexual harassment.
Even Cosby would attest to that.
Martin claims her remarks were taken out of context.
However, there's video of Freeman flirting with her and other women.
Do you believe Martin?
Is Freeman guilty or innocent?
Share your thoughts below.