Celebrity suicides trending upward?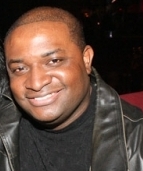 Blog King, Mass Appeal
NEW YORK — Acclaimed designer Kate Spade and celebrity chef Anthony Bourdain took their own lives this week — leaving behind teenage daughters in the process. Kate, 55, was found dead by her housekeeper inside her New York apartment on Tuesday. She apparently hung herself with a red scarf. Anthony, 61, was found dead Friday morning inside his luxury hotel room in Eastern France. He hung himself too. Kate, by the way, was a Kansas City native.
Not sure if it's mental health, depression or a combination of both. But too many people are taking the easy, yet painful, way out. That said, if you know anyone who's harboring self-inflicting notions, please call the National Suicide Prevention Lifeline pronto at 800-273-8255.
Remember… no matter how dire things get, it's imperative to remain focused. Whether it's financial or emotional, anything can be rectified. You only have one life to live… and you can't get it back.
So be strong, and seek help.