Wannabe stepmom murders little girl.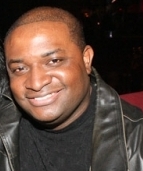 Blog King, Mass Appeal
GARDNER, Kan. — On Tuesday (June 12th), a Johnson County judge gave 25-year-old Lindsey Thomasson more than 26 years behind bars for beating her boyfriend's daughter, 2-year-old Pressley Porting, to death. The homicide took place in February of last year. Lindsey, who's from Gardner, Kansas, made a sick habit of abusing the little girl — giving her black eyes and bruises before attempting to cover them up with makeup. Mark Porting, Pressley's grandfather, addressed the judge.
He asked for a harsh sentence and got his wish.
"I beg you," Mark told the judge. "I'm begging you on behalf of my family and for this little girl here… that you impose the harshest sentence allowed by law. And bring some form of peace and comfort to this family, to honor and respect what this little girl endured before her little body gave out."
Lindsey will be over 50-years-old when she gets out.
Was justice served?
Do you agree with the sentence?
Share your thoughts below.