Cosby's wife livid, divorce looming?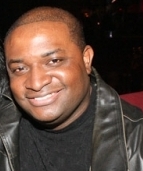 Blog King, Mass Appeal
PHILADELPHIA — Mo' Cosby Blues? Blog King just learned Bill Cosby's mortified wife Camille has grown sick and tired of arguing with her convicted husband and, as a byproduct, she's kicking him to the curb. That's right dawg! After 54 years of holy matrimony, the once inseparable pair are headed towards divorce. Bill was charged and found guilty of sexually assaulting Andrea Constand. According to a close source, Camille has vacated their Pennsylvania mansion despite Bill blowing up her phone — begging her to come back.
Keep in mind… the 80-year-old comic, per court mandate, must remain at home in solitary confinement. Bill is also donning an ankle bracelet, so he ain't going nowhere. Camille, 74, has already relocated to the couple's second home in Massachusetts and, get this: she took everything with her — including their personal chef, manager, housekeepers, limo drivers and their 3 grown kids.
In other words, Camille left her husband assed out.
"He literally is home alone," said the source.
"She even took the staff with her."
The old adage goes: "Hell hath no fury like a woman scorn."
Bill is learning that painful lesson the hard way.
Share your thoughts below.