Incredibles 2 is addictive & fun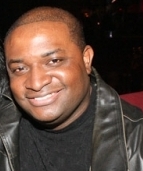 Blog King, Mass Appeal
HOLLYWOOD — As anticipated, Disney-Pixar's "Incredibles 2" is simply incredible and you'd be doing your child(ren) an inexcusable disservice by missing out. Written and directed by Brad Bird, "Incredibles 2" picks up where the first film left off roughly 14 years ago. After his family circumvents a giant power drill, Mr. Incredible (Craig T. Nelson) is tasked with babysitting his infant son Jack-Jack (Eli Fucile) while his wife Elastigirl (Holly Hunter) is out saving the world from a computer-hacking hypnotist.
Keep in mind, it's Mr. Incredible's first time being left alone with Jack-Jack and his other two kids — Violet (Sarah Vowell) and Dash (Huck Milner) — don't offer much in the form of assistance. That's because Violet is infatuated with a boy at school and Dash is overwhelmed with homework.
"Incredibles 2" shatters animation box office record https://t.co/XIGPU1XuRd pic.twitter.com/e1S8hChykc

— CNN (@CNN) June 17, 2018
The aforementioned paucity of manpower is noteworthy because Jack-Jack raises hell the entire movie and he won't take a nap. As a corollary, Mr. Incredible suffers from sleep deprivation which explains why there's laundry and dirty dishes everywhere.
His best friend — Frozone (Samuel L. Jackson) — tried to lend a helping hand, but he ultimately flamed out. Jack-Jack, who possesses a myriad of superhero powers of his own, is nothing short of recalcitrant.
That said, Jack-Jack is by far the most entertaining character and that's saying something.
Again, this animated classic is a must-see.
After a 14-year hiatus, it's definitely worth the wait.
Share your thoughts below.