Deputies shot dead, suspect has a past.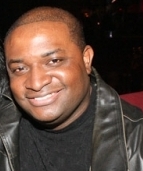 Blog King, Mass Appeal
KANSAS CITY, Kan — The big headline over the weekend was emanated from Kansas City, Kansas where Sheriff Deputies Theresa King and Patrick Rohrer were fatally shot while transporting an inmate back to the county jail. The deadly ordeal went down Friday morning around 11:30 am at the Wyandotte County Courthouse in downtown KCK. Rohrer, 35, was pronounced dead at the scene. King, 44, died a day later. The suspect, Antoine Fielder, was also shot (5 times).
He reportedly wrestled a gun away from a deputy.
But he's expected to make a full recovery.
Fielder, by the way, has a lengthy criminal history which includes prison stints for murder, witness intimidation, and narcotics. He's currently awaiting trial for a 2017 murder charge out of Kansas City, Missouri. Fielder, if you recall, was also charged with murdering 22-year-old Kelsey Ewonus in 2015.
District Attorney Mark Dupree told reporters his office would "consider all things," including the death penalty, in the case against Antoine Fielder. We'll detail the charges against him coming up at 6. pic.twitter.com/Y7HNEokXKt

— Nathan Vickers (@nathanvickers) June 22, 2018
Fielder was tried twice for Kelsey's murder and both trials resulted in hung juries. Rather than try a third time, Wyco District Attorney Mark Dupree dropped the charges — making Fielder a free man. "When we met with [officials] and they told us they were not going to do a third trial, I told Mark Dupree that I knew without any doubt in my mind that he would kill again," said Kent Ewonus, Kelsey's dad.
Hundreds of KCK residents showed up at a candlelight vigil on Sunday to pay tribute to Rohrer and King. Kansas Governor Jeff Coyler and Wyandotte County Sheriff Don Ash were among those in attendance. "Enough is enough. This needs to stop," said vigil attendee Misty Cox.
"These are human beings. Everybody deserves to live."
Fielder has been charged with two counts of capital murder.
Stay tuned for updates.
Case of the Missing Woman: In a disturbing development, Belton police have located the corpse of 26-year-old Jessica Parsons who was reported missing Wednesday morning. Jessica's carcass was discovered near railroad tracks around 5:30 pm yesterday evening. So, what led to her disappearance and subsequent quietus? Well, according to family members, Jessica was last seen Sunday morning. They suspected something was up when Jessica eschewed church service in exchange for a saunter to nearby Memorial Park, claiming she had to ruminate and clear her head. Moments later, Jessica disseminated a text saying she's reading on a park bench. She hasn't been heard from since. After the discovery, Belton Police Lt. Travis George said Jessica commuted via Uber to Walmart in Raymore around 12:45 pm before returning to Belton. Police have yet to unfetter Jessica's cause of death. Stay tuned for updates.
Unarmed Teen Shot Dead By Police: Law enforcement officials in Pittsburgh are catching hell after a police officer shot and killed 17-year-old Antwon Rose, an unarmed African-American. Antwon was a passenger in a vehicle that was suspected of being involved in a shooting earlier on Tuesday. When police stopped the vehicle later that evening, Antwon and another passenger jumped out and ran. The cop in question then opened fire, killing Antwon in the process. Protesters showed up at the police station on Wednesday demanding justice. "Fleeing from a scene does not give law enforcement the right to indiscriminately shoot young boys or anyone," said Reggie Shuford, executive director of ACLU of Pennsylvania. "No one, especially children, should ever fear death at the hands of police. Lethal force should be an absolute last resort, not a first option."
Weed-Smoking Babysitter Allows Baby to Drown: Charges have been filed against 45-year-old Charles Lee who was busy smoking marijuana when a 1-year-old child in his care proceeded to drown in a swimming pool. The deadly incident took place May 31st in Panama City Beach. Lee was reportedly smoking weed with a teenager in the front yard while the baby was drowning in the backyard pool. Deputies with the Bay County Sheriff's Office gave the little boy CPR to no avail.
Lee was consequently charged with manslaughter.