Jamie Foxx also accused of assault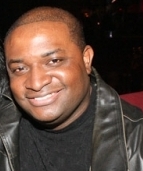 Blog King, Mass Appeal
LOS ANGELES — Blame it on the alcohol? First, Bill Cosby. Then, Morgan Freeman. Now, Jamie Foxx. It's been a rough stretch for African-American entertainers accused of sexual assault. In case you've been asleep the past few days, Foxx was recently accused of slapping a woman with his penis after she refused to give him oral sex. The alleged incident went down 16 years ago, in 2002. Not sure why it's taking so long to press charges, but that can't continue. Ladies and gentlemen… if you suspect someone has sexually assaulted you, dial 911 ASAP! Please don't wait 10, 15, 20 years.
Jamie Foxx vehemently denies he sexually assaulted a woman in 2002 https://t.co/LOCSyg2ogv

— Fox News (@FoxNews) June 13, 2018
Perhaps vexed by the rash of belated rape allegations, rapper Bow Wow (Shad Moss) recorded a profanity-laced Instagram opprobrium in defense of both Freeman and Foxx, accusing gold-diggers of using celebrities for a quick payday. "I was going to let this sh*t slide," Bow Wow said in the video.
"After Morgan Freeman, I said get the f*ck outta here! Now Jamie? Get the f*ck outta here! A lot of y'all women need to get up off your motherf*ckin' ass and get a job. Stop trying to use celebrities as a scapegoat. Cut that sh*t out! Nobody believes you!"
Um… Bow Wow, that's not exactly true. A judge and jury certainly believed Cosby raped Andrea Constand. Now she's paid in full and he's a convicted rapist on house arrest. So anything's possible.
That said, do you agree with Bow Wow?
Are celebrities under attack?
Share your thoughts below.